Blindspot Season 3 Official Trailer!
WARNING: the following trailer contains major spoilers.
LATEST EPISODE
NEXT EPISODE

Lepers Repel
Season 2, Episode 22
(May 17, 2017)
Back to the Grind
Season 3, Episode 1
(October 27, 2017)
SEASON FINALE. As the FBI copes with a tragedy, Weller finds himself at the center of a surprising event. Jane faces an uncertain future.
18 months after parting ways under mysterious circumstances, the FBI team is brought back together by a new crisis.
Your opinion is an important matter to us, by submitting your answers you'll be helping us improve the Blindspot Wikia.
What kind of information do you look for when visiting the Wikia?
Regarding its content, the Blindspot Wikia is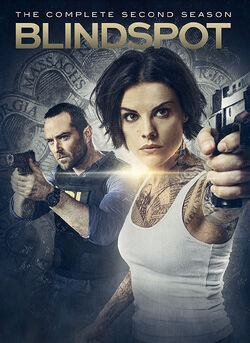 The Blindspot: Season 2 DVD is set to be released on August 8, 2017.
Special Features
Breaking the Season
Premiere Revelations
Family Secrets
Zero Division
Sandstorm
My Crazy Comic-Con Experience
Blindspot: 2016 Comic-Con Panel Bound
See more: DVD and Blu Ray Season 2
Blindspot is a thriller about a vast international plot that explodes when a beautiful Jane Doe is discovered naked in Times Square, completely covered in mysterious, intricate tattoos. She has no memory of who she is or how she got there. But there's one tattoo that is impossible to miss: the name of FBI agent Kurt Weller, emblazoned across her back. "Jane", Agent Weller, and the rest of the FBI quickly realize that each mark on her body is a crime to solve, leading them closer to the truth about her identity and the mysteries to be revealed.

Recent Promotional Episode Videos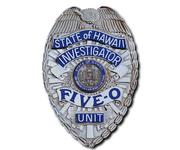 Disclaimer
Please note that this site is not in any way affiliated with NBC or any other persons or organizations responsible for the production of Blindspot. All trademarks and copyrights belong to their respective owners, and are used here under the terms of Fair Use. All images and videos © copyright of NBC.
Ad blocker interference detected!
Wikia is a free-to-use site that makes money from advertising. We have a modified experience for viewers using ad blockers

Wikia is not accessible if you've made further modifications. Remove the custom ad blocker rule(s) and the page will load as expected.