Be warned that spoilers do appear on this Wiki. Reader discretion is advised.
LATEST EPISODE
NEXT EPISODE

Two Legendary Chums
Season 3, Episode 12
(Feb 2, 2018)
Warning Shot
Season 3, Episode 13
(March 2, 2018)
Weller and his former FBI partner reunite for a dangerous undercover mission while Zapata interrogates a past foe.
A surprising visit from Nas leads the team to investigate a dangerous piece of technology that was stolen from the NSA.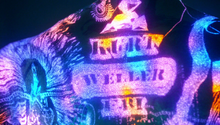 A new layer of bioluminiscent tattoos were added to Jane's body on top of the original ones. These new tattoos can only be seen when a metal device is place next to the bird tattoo on Jane's neck. This new layer is even more complex than the first one with hidden letters, unknown patterns, number sequences and maps.
Your opinion is an important matter to us, by submitting your answers you'll be helping us improve the Blindspot Wikia.
What kind of information do you look for when visiting the Wikia?
Regarding its content, the Blindspot Wikia is
Blindspot is a thriller about a vast international plot that explodes when a beautiful Jane Doe is discovered naked in Times Square, completely covered in mysterious, intricate tattoos. She has no memory of who she is or how she got there. But there's one tattoo that is impossible to miss: the name of FBI agent Kurt Weller, emblazoned across her back. "Jane", Agent Weller, and the rest of the FBI quickly realize that each mark on her body is a crime to solve, leading them closer to the truth about her identity and the mysteries to be revealed.

Recent Promotional Episode Videos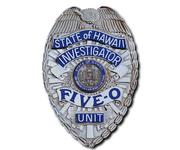 Disclaimer
Please note that this site is not in any way affiliated with NBC or any other persons or organizations responsible for the production of Blindspot. All trademarks and copyrights belong to their respective owners, and are used here under the terms of Fair Use. All images and videos © copyright of NBC.